Call for participation // A French initiative across borders
---
COLLECTIVE PROJECT ART AROUND DRAWING, POETRY & MOVEMENT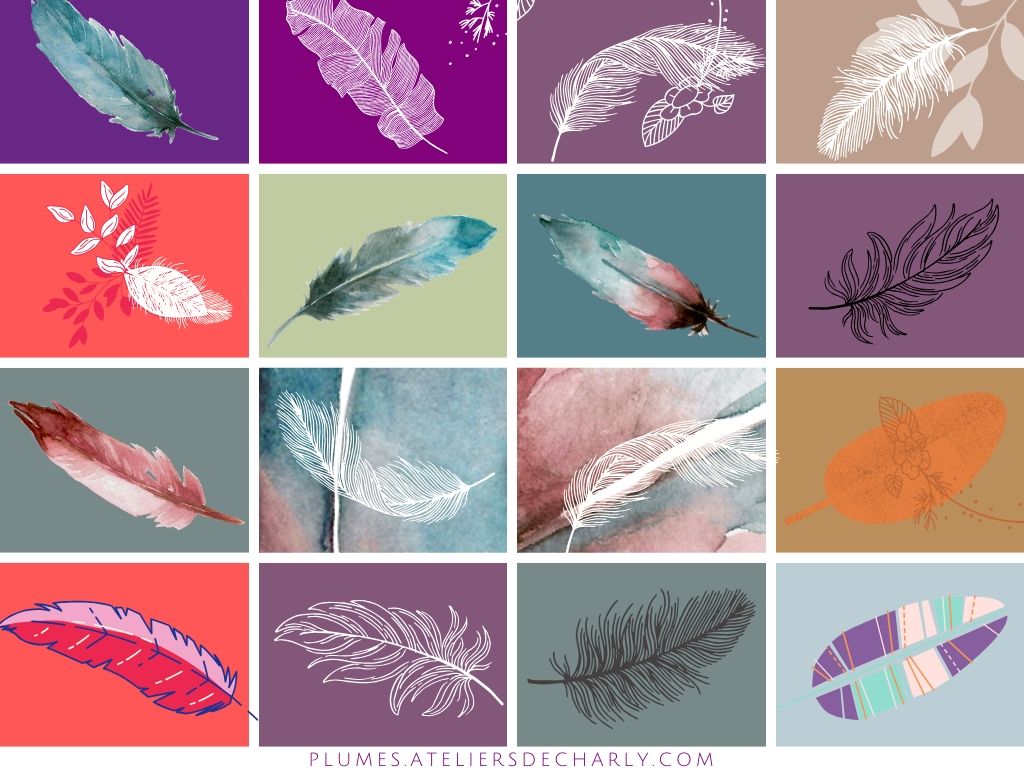 c

"Plumes d 'Amour" ღ "Love Feathers"


is a collaborative artistic and solidarity project for isolated people (elderly people, children in hospital, children's village…)
Thanking caregivers, supporters of the invisible…
2 ways to contribute: 1 drawing of feather or 1 movement
(In French there is also 1 poetry if you want to translate)

How? The project will be delivered in the form of digital frescoes (pdf images and video links) sent by email to the beneficiary structures (waves of love & creativity).
Who? ARTISTS, CREATIVES, ART THERAPISTS, CHILDREN, TEENS, ADULTS…
Come participate in this project, bringing your creative Art and your contribution.
---
Help us distribute on social networks: #ProjetPlumesdamour
For artistic and technical intention I invite you to look at the page before you start:
"Feather, how to create? / Plume comment créer ?"
"Poetic gesture, how to create? / Geste poétique, comment créer ?"
Thank you (link of this 2 pages translated via google translate).
How to reinvent yourself in these post-confined, restrictive times, find meaning and provide support?

What to do when the human bond, physical contact is no longer possible as before and yet vital to everyone?

In this very particular post-confinement and health crisis period, the place of the artist in each of us is essential to breathe poetry into our daily lives… to give hope and life differently. Feel useful, support differently… A new way of reclaiming space and time, erasing borders and confinement. A return to oneself while being linked to the other. Express yourself without barriers (simply in drawing, in words or in gesture) and create new possible paths in relationships …
General creation intention:
Remember to connect with the heart to let what comes out naturally. Your embodied inspired creativity, expressive and intuitive creative movement. Let your artistic gesture in poetic words, vibrant colors or sensitive movement guide you, your body finding the way in its own way… What if we were all connected? Beyond borders and organization, in a subtle way, how would it take shape in your creation, here and now? Dare to share and make visible … Co-create together, for a wave of love and hope…
The world needs ours/your colors… Who feels the momentum to join the project and contribute in their own way to a better world?
The "big dream / image": For me, the feathers in general and this project more particularly connect me very strongly to my great-grandmother and my grandmother… Subtle link and presence beyond the visible. Thanks for all these shared years and be in a different way… Continue to celebrate life… of what is present in the heart and will never disappear, to take shape otherwise…!
Where? France & around the world (my dream)
When? NOW & more… Waves every month (thank you technologie!)
Why and for who? Create social connections between us, our elders, our children…
Who I am ?
Passionate about the concept of human relations and social connections, I am committed to putting my skills at the service of the group and the individual. 20 years around creativity works, artist at heart since always.

My artistic approach unfolds around my practice as a painter, during times of artistic expression workshops & exploration in movement. A universe as poetic as it is dreamlike. The artistic gesture as an extension of what we are.
✨ Transformation through Art & everday magic ✨
Artist & painter
Facilitator of intuitive creativity
Free expression workshop practitioner
Somatic movement in Life Art process
(level 2 in progress in Tamalpa US)
Charlotte Faber / Les Ateliers de Charly
plumes@ateliersdecharly.com
http://www.ateliersdecharly.com
+33 6 22 94 50 85